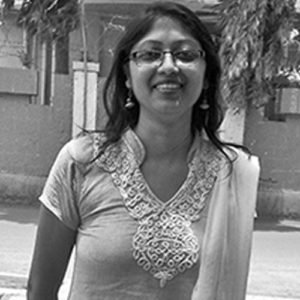 Dr. Sudipta Roy Chowdhury
Business Development Strategist (special project)
Bong- Bookworm,
Loves to be called Doctor.
Always smile on her face,
Sudipta holds a Ph.D in English Literature from NSOU, Kolkata. She pursued a M.A in English Literature from the University of Calcutta with a Diploma in Journalism (1st class)-from Bharatiya Bidya Bhawan. A passionate and hardcore PR and Media professional with 14 years of working experience. She was the Project Head in One Plus One & Minimee, Kolkata, Senior Manager-Corporate Affairs at Ideas (Owned by Superstar Prosenjit Chatterjee), Perfect Relations Pvt. Ltd. worked as Image Manager, Situations Advertising & Marketing Services Pvt.Ltd, Specialty Restaurants Pvt. Ltd as Coordinator-Corporate Communication & concept writer. She is a trained singer in Indian Classical Music, also participated in debates, cultural programmes etc. She is very fond of Music, Painting, Reading books, Traveling, Interacting with people. Apart from these she also Organize Cultural Shows, Exhibitions.