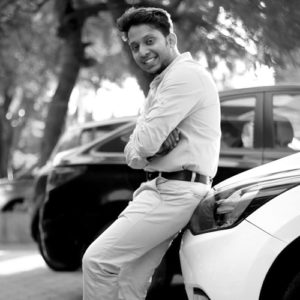 Shravan Ajay Bane
Creative Catalyst
Complicated character with bucket of ideas.
Passionate photographer,
Loves Travelling.

"A PR agency can never do PR for PR" is a strong belief of Shravan Bane who is a Creative Catalyst at Ashwini Publicity.
A creative person with bucket-full of ideas which helps in shaping the company graph and stand out of the box. Shravan holds post graduation degree in Advertising from MET Institute of Mass Media.. He has a vast experience in organizing and volunteering various sorts of events. He was also the Chairperson of Ray Film Festival organized by Bhavan's College. With his experience earned from years of working on various events, Shravan banked on this to make the latest installment of Ray Film Festival a huge success. He completed his Bachelors of Mass Media (BMM) degree from Bhavan's College.